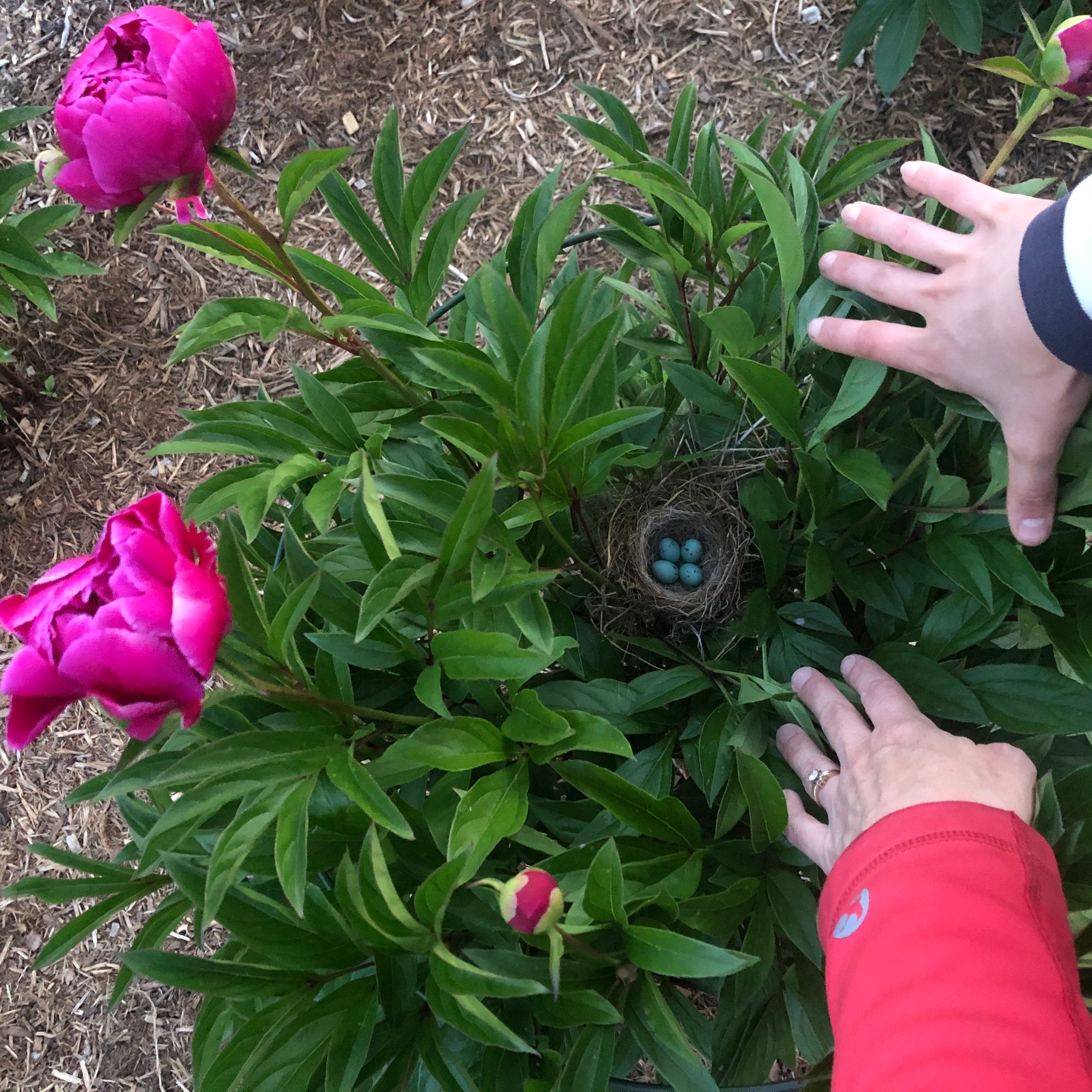 We have witnessed some amazing things on our farm since we opened 7 years ago. Being out in the flowers, nature, and seeing wildlife never grows dull. It is such a cool moment when I discover something happening around me in nature. Something that was so hidden and private that I almost missed it if it were not for me paying close attention. I believe that God is in the details. I am full of that awareness when I find a sweet little gift of nature like this nest. For a moment in my busy life God gets my attention. And it leads to a connection with Him.
Gary Thomas wrote a book several years back now called "Pathways." In his book he explains how people experience and feel God in different settings. Nature for me is one of those settings. I did not know that about myself for many years of my life until we started the flower farm. I was always out in the woods as a kid identifying mushrooms and wildflowers. So I guess it has been there all the time for me. But when I recognized my connection with God through nature it made it so much more apparent and satisfying. And an amazing thing now for me is that our family loves being out in nature and in the flower field too! The farm is our "happy spot."
I also like to call it "flower therapy." Many years ago when my son was in the NICU all hope was gone for his life. Some volunteer  "Flower Ladies" on the 11th floor of MOTTS Children's Hospital introduced me to "flower therapy." And that experience touched my heart in deep ways forever. That is totally another story, but it is what turned my heart on to flowers and the reality that nature had always been there for me growing up.
Nature does have a way of healing people. Maybe its the calming blue sky, the green landscape, the fresh air, or the "therapy" of flowers and the picking and choosing of them? Or the giving of them?
I hope you have some time to experience nature or find your own way to connect closer to God. I welcome you to come a pick a bouquet for yourself or someone special who could use some flower therapy, and invite a friend too? If anything you can get your own flower fix in or... a little fresh air and calm from our busy world.
It is a new season... And we are OPEN for You-Pick now at Ol' Glory... And we are loving every minute of it!
Join us when you can.
Sarah
You- Pick Hours: M-F 9 am-12 pm, Closed Wednesdays & Weekends.